how to prevent pollution on earth, how to prevent pollution and global warming, how to prevent pollution and contamination of biodiversity, how to prevent air pollution, how to prevent water pollution, how to prevent environmental pollution essay, how to prevent earth pollution, how to stop chemical pollution in air and water
How to prevent pollution
Today, billions of people are living in different parts of the Earth with different environments and different lifestyles. This diversity is best part of the world with incredible people, tribes, cultures and behaviors. While some gesture is routine for some people's daily lives in one region, others maybe aliens for the same. This difference of lifestyles depends on many factors such as economic, historic, geographic and demographic. In many ways, these all factors more or less depend on a broad term – environment.
Environment has an enormous impact on people's living standards and their quality of life. Environmental divide can be a deciding factor for how people in any region are living their life. It's not a hidden fact that greener the environment, healthier the people residing there. On the other hand, people living in comparatively more polluted areas have to face several health issues, sometimes even life-threatening ones. Global warming, extreme weather and pandemics are outcome of growing pollution worldwide.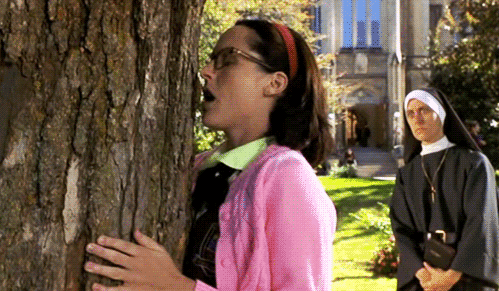 Low-income regions worst sufferers
Demographic and economic factors have a lot to do with impact of pollution on people's life. A number of studies low-income, racial and ethnic minorities face the worst environment crises due to pollution. While pollution affects health of the people of every age group, seniors across the world remain at high environmental risks. Their plight is comparatively more than younger population because they live just over the poverty threshold. Similarly, pollution increases health and medical cost for any economy.
With increasingly negative impacts of climate change, industrial plants and road vehicles are continuously pumping out dirty emissions. Other key cause of declining air quality is global extreme poverty. Nearly half of the world has no access to clean cooking fuels or technologies – stoves and lamps. As per World Health Organization (WHO), 3 billion or 40 percent of global population is forced to use dangerous fuels. This results in 9 out of every 10 people breathing polluted air, killing 7 million people annually.
Pollution causes severe diseases, deaths
Air pollution is responsible for one third of deaths from stroke, lung cancer and heart disease. Poor air quality has an effect equivalent to that of smoking tobacco. Its impact is larger than that of effects of eating too much of salt, say WHO. Apart from air, water quality is also worsening on Earth day by day. According to a WHO report, at least 2 billion of world's population is drinking a water source contaminated with faeces. In absence of proper water sources, children, especially, are at higher risk of water-related diseases.
Over 700 million people still lack basic drinking water services, including 144 million who depend on even surface water. Contaminated water spreads diseases like diarrhea, cholera, dysentery, typhoid, and polio, causing millions of yearly deaths. Moreover, by 2025, half of the world is estimated to be living in water-crunch areas. In many underdeveloped countries, 22 percent of health care facilities lack any water service, 21 percent are with no sanitation facilities, and 22 percent have no waste management facilities.
10 tips on how to prevent air, water pollution
Keep an eye on daily air and water quality report of your area to make your safety plans accordingly.
During bad air quality days, avoid exercising outside and plan your indoor fitness activity routine.
Avoid high-traffic roads and busy highways as your daily travelling, and consider public transport.
Save electricity at home, follow recycle and reuse system, avoid plastic bags, garbage fire, smoking.
Choose fan instead of air conditioner, use filters for chimneys, and avoid crackers, chemicals.
Throw litter in garbage can, Dispose of toxic chemicals, and avoid draining grease, fat, cooking oil.
Buy no chemical products and phosphate-free detergents, eat more organic food, cut down meat.
Keep your sanitary sewer pipes and vehicles from leakage, never dump medicines in pond or creek.
Discard tissues, wrappers, dust cloths, and other paper or fiber goods properly in a wastebasket.
Help forestation, plant trees, make environmental charities, encourage others, report water polluters.
how to prevent pollution on earth, how to prevent pollution and global warming, how to prevent pollution and contamination of biodiversity, how to prevent air pollution, how to prevent water pollution, how to prevent environmental pollution essay, how to prevent earth pollution, how to stop chemical pollution in air and water,